Our Pediatricians Serve Greenwich
Riverside, Old Greenwich, New Canaan, And all surrounding areas...
Meet our team at Riverside Pediatrics, LLC! Please take a few moments to learn about our skilled practitioners and our friendly, nurturing staff.
At Riverside Pediatrics, LLC, we consider it both a great joy and responsibility to care for children. Most of us are parents ourselves, so we strive to be understanding and available to the families we are privileged to serve. We are honored that you have chosen us as your child's primary medical provider and are confident that you will be pleased with the quality of care and service that we can provide you and your family.
All of our nurses are highly trained and have extensive pediatric experience. All of our experienced physicians are Board Certified in Pediatrics and have been practicing pediatrics for years. Our doctors are known for providing superior, quality medical care to children throughout the area. Our primary physicians have active privileges at Greenwich and Stamford Hospitals.
---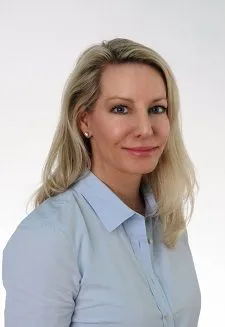 Karen Beckman, MD
Riverside Pediatrics, LLC
Dr. Karen Beckman is the founder and owner of Riverside Pediatrics, LLC. She was voted Castle Connolly Top Doctor (every year from 2013-2023) and has been selected as one of "Fairfield County's Top Doctors" by Greenwich Magazine, Stamford Magazine, Westport Magazine, Fairfield Living Magazine and New Canaan-Darien Magazine every year since 2013. She was also selected as a New York Magazine Top Doctor and a Connecticut Magazine Top Doctor most recently in 2023. She was also listed as a "Top Doctor" by the New York Times numerous times . Dr. Beckman is Board Certified by the American Board of Pediatrics and is a Fellow of the American Academy of Pediatrics. She is a member of the American Academy of Pediatrics, a former member of the Stamford Hospital Credentialing Committee and a former board member of the Greenwich Physicians Association. She has been a medical consultant on television news. She has given numerous educational talks at local schools and organizations and has been interviewed in the local newspapers. She is conversant in Spanish.
Dr. Beckman grew up in Guilford, Connecticut. She attended Hamden Hall Country Day School and then Tufts University where she received a B.S. double majoring in Psychology and Spanish and was in the National Psychology Honors Society. She then attended Tufts University School of Medicine, where she was a peer advisor. She completed her Pediatric Residency at NYU Medical Center/Bellevue Hospital where she was chosen to be Chief Resident. In 2000, she began a career in private practice in Stamford and New Canaan, CT. There she developed a large patient following because of her superior clinical expertise and her warm bedside manner. She became partner at the practice during which time she provided ongoing training for and direct supervision of all new pediatricians. She left her first practice so that she could open Riverside Pediatrics in January 2006.
Dr. Beckman is very active in her local community. She is married with two sons both of whom attend school in Greenwich, where she and her family have lived since 2000.
Dr. Beckman has been named a Castle Connolly Top Doctor in the field of Pediatrics every from from 2013-2019. Please click on the hyperlink (below to the right) to view her Castle Connolly Profile.
---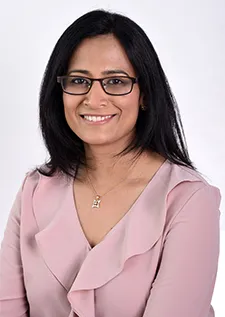 Vaishali Bansilal, MD
Riverside Pediatrics, LLC
Dr. Vaishali Bansilal joined our team in October 2019. She recently became a partner at Riverside Pediatrics on January 1, 2022. Congratulations Dr. Bansilal! She was also voted Castle Connolly Top Doctor for 2023!
Dr. Bansilal completed her Pediatric Residency training at The Brooklyn Medical Center affiliated with the Mt. Sinai Medical System in New York. She then furthered her training by completing a Fellowship in Pediatric Nephrology at SUNY Downstate Medical Center in New York. Prior to moving to the United States from her native India, she received an undergraduate degree in Biology at D.G Ruparel College in Mumbai, India and then graduated from medical school at Lokmanya Tilak Municipal Med College in Mumbai India. After medical school, Dr. Bansilal practiced as a Family Practitioner in a primary care clinic in Mumbai, India before moving to the United States to pursue further medical training in pediatrics.
After completing her pediatric training, Dr. Bansilal moved to Fairfield County and joined StayWell Health Center, where she worked with underprivileged children and families. While there, she established and coordinated the Quality Improvement Project for Asthma Care which resulted in a 20% increase in appropriate follow up care for asthmatics. Known for her breastfeeding expertise, she also championed the cause of educating underserved patient populations on the advantages of breastfeeding. After several years at StayWell, she moved to New Jersey where she enjoyed working in private practice and building relationships with her patients and their families at Tribeca Pediatrics.
Dr. Bansilal and her husband recently relocated to Rye Brook, NY with their 6 year old son and 3 year old daughter so that they could raise their children surrounded by extended family. Dr. Bansilal's passions include cooking and baking with her children, traveling and learning about new cultures and history as well as Indian classical dance.
Dr. Bansilal is Board Certified by the American Board of Pediatrics. She is accepting new patients and is in-network with most insurances.
Dr. Bansilal is fluent in English, Hindi and Marathi.
---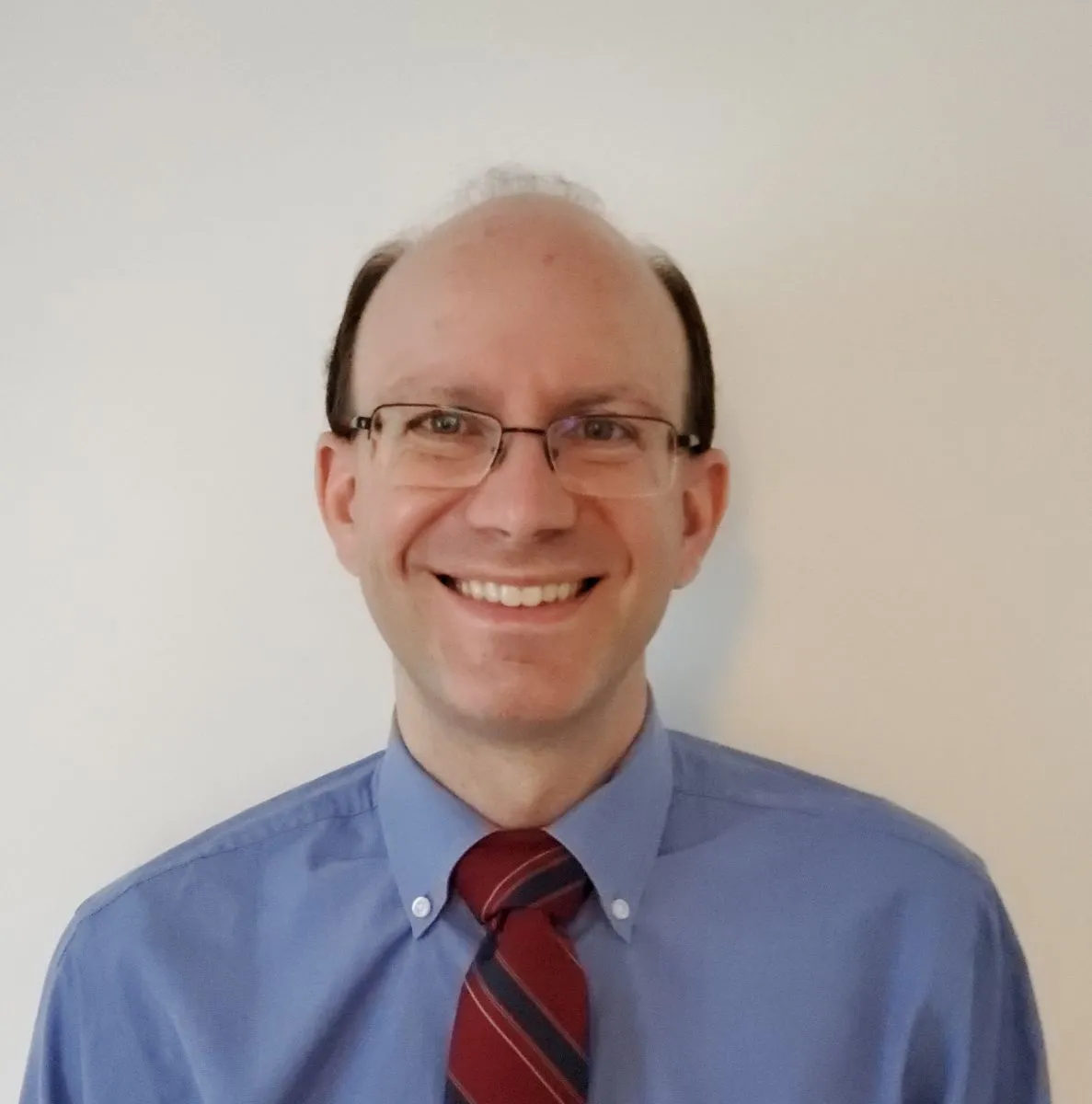 Ari Rosenbach
, MD
We are very excited to announce that Dr. Ari Rosenbach has joined our practice and will begin seeing patients in both offices on August 1, 2022.
Originally from New Jersey, he completed his undergraduate education, as well as an MD/PhD program at Tufts University in Boston, Massachusetts. In addition to his medical degree, he obtained a doctorate in Genetics. Dr. Rosenbach completed his pediatric residency at Albany Medical Center in 2013, and has been a practicing pediatrician since then. He has worked in Rockland and Westchester counties in New York until his recent move with his family to Stamford, Connecticut.
He is board certified by the American Board of Pediatrics. In his free time, he enjoys playing with his toddler daughter, hiking with his wife, board games, and amateur astronomy.
---
Maya Fisher,
MD
We are very excited that Dr. Maya Fisher has joined our team at Riverside Pediatrics. She will begin seeing patients at the New Canaan office starting August 1, 2022. She grew up on Long Island and then attended Cornell University where she majored in Human Development. After college, she attended medical school at New York Medical College. This is where she realized her love of pediatrics and primary care. After medical school, Dr. Fisher completed her pediatric residency at Cohen Children's Medical Center where she met her husband who is also a physician. After her training, she worked in primary care in NYC until she and her family moved to Fairfield County. She then practiced in Westport, Connecticut until joining Riverside Pediatrics. She is Board Certified by the American Board of Pediatrics.
Dr. Fisher lives in Wilton with her husband, 2-year-old daughter and infant son. As a new mom herself, she is excited to care for families and children from this new perspective.
In her free time, she enjoys hiking, traveling, cooking, and spending time with friends and family. She is also fluent in Russian and conversational in medical Spanish. She is very excited to build her practice at Riverside Pediatrics.
---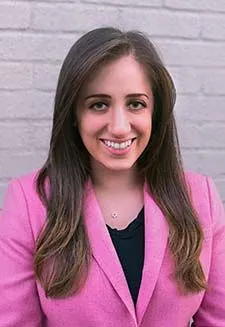 Dr. Watman grew up on Long Island and then attended Union College in Schenectady, NY, where she earned her bachelor's with honors as a double major in Neuroscience and Music. While at Union, she was on the varsity tennis team and met her college sweetheart turned husband (a Union Union!).
As the child of two Pediatricians, Dr. Watman was always interested in helping parents and children. After completing her undergraduate studies, Dr. Watman attended The George Washington University - Milken Institute School of Public Health in Washington, D.C. where she received her Master of Public Health with a concentration in Maternal and Child Health. While at GW, her research focused primarily on social determinants and outcomes of teen pregnancy. It was during this time that Dr. Watman realized her passion for the adolescent age group, their unique needs and the complexity of transitioning into adulthood.
After graduate school, Dr. Watman attended medical school at St. George's University, and completed her Pediatric Residency training at The Brooklyn Hospital Center, an affiliate of the Icahn School of Medicine at Mt. Sinai in New York. In addition to working with teens, Dr. Watman also enjoys doing procedures. She is trained to do circumcisions, ear piercing, and a number of in-office procedures. Her areas of interest also include teen gynecological issues, contraception, nutrition counseling, and psychiatric concerns.
Since completing her training, Dr. Watman has been practicing in Westchester, NY, where she lives with her husband (who grew up there!), and their 2 kitties. She enjoys attending Broadway shows, tennis, baking, arts & crafts, scuba diving, and, of course, binge watching multiple shows. Dr. Watman is looking forward to joining the team at Riverside Pediatrics, connecting with families and becoming a support system for children of all ages.
---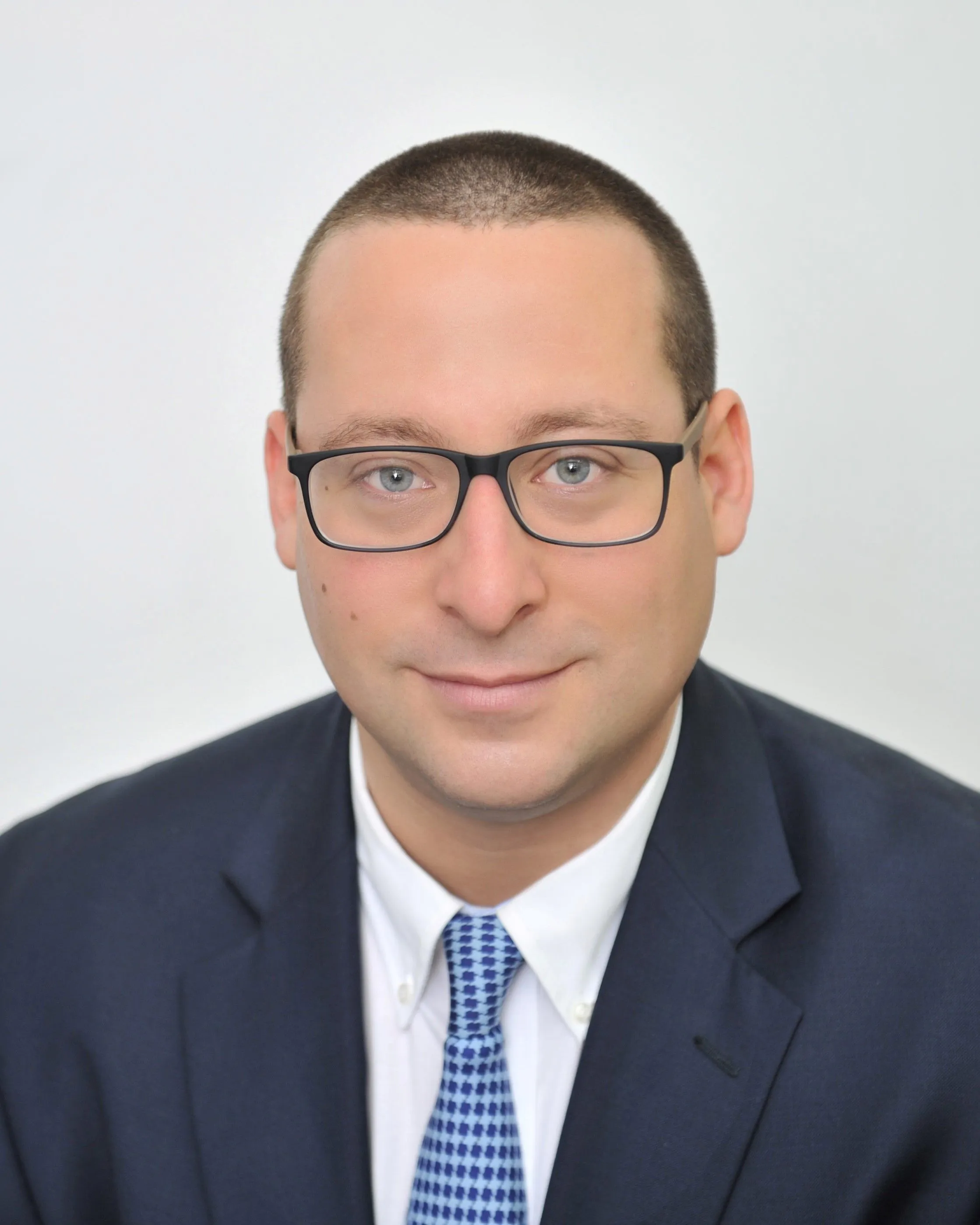 Scott Oster, MD STARTING JULY 10TH!
Dr. Scott Oster was born and raised in New York City. He completed his undergraduate studies at the College of Charleston and attended medical school at the Avalon University School of Medicine in the Netherlands Antilles. He then completed an academic research year at the Icahn School of Medicine in NY, where his focus was infectious disease and where he was part of published study on predictors of Hepatitis C treatment outcomes in primary care centers.
He next completed two years of General Surgery residency training at Nassau University Medical Center, a Level 1 Trauma Center in East Meadow, NY. During his surgical training, Dr. Oster was part of the Acute Surgical Response team for the initial outbreak of the Covid-19 Pandemic as well as a member of the Surgical Department's overflow Covid-19 intensive care unit. Based on management of patients during this time he co-authored the published paper, Contralateral pneumothorax after central line placement in COVID-19 positive patients.
Dr. Oster then completed his Pediatric training also at Nassau University Medical Center where he was awarded the Beth Seaton Outstanding Resident of the Year Award as an Intern. Dr. Oster participated in a number of Quality Improvement projects during his pediatric residency including the ongoing revision of hospital guidelines for neonatal hypoglycemia and the use of oral glucose gel in the newborn period. Dr. Oster achieved the honorable distinction of being elected Pediatric Chief Resident, a role he fulfilled in his final year of training.
Dr. Oster enjoys all aspects of General Pediatric care but has a particular interest in working with new parents and helping them navigate the newborn and early childhood period. He prides himself on the personal relationships he develops with parents and patients and endeavors to make himself available for any question or concern. In his free time, Dr. Oster enjoys spending time outdoors with his wife and two children exploring parks and playgrounds.
---
Abby Siegel, MD
Starting May 18, 2020, Dr. Abby Siegel will be seeing patients at our New Canaan office. She is Board Certified by the American Board of Pediatrics and has been working in pediatrics for 22 years. She has been working part time on evenings and weekends at Riverside Pediatrics since 2013.
Dr. Siegel grew up on Long Island. She met her husband Marc in College at U Penn, and continued to Medical School at SUNY Stony Brook. She completed her Pediatric training at Children's National Medical Center in Washington, DC. Dr. Siegel worked as a hospitalist and then moved to private practice for 15 years in Maryland. Ten years ago she and her family moved back to Westchester, NY. She and her husband have a 20 year old son who attends U Michigan, and a 17 year old daughter.
Dr. Siegel has been recognized as Top Doctor in Washington DC, Maryland and Connecticut as well as one of America's Top Pediatricians. She enjoys mentoring and interviewing medical students through NY Medical College. Her interests include baking, gardening, painting, community service and their dog Maxie. She is conversant in Spanish.
---
Kim Cifelli, APRN
Kim Cifelli is a Board Certified Pediatric Nurse Practitioner and Lactation Consultant working at both the Riverside and New Canaan offices. Kim's career in healthcare started over ten years ago, after graduating from Villanova University College of Nursing. She went on to work as a Senior Nurse Clinician in NYU's Pediatric Emergency Department. During her time at NYU, she devoted time to several pediatric committees including a quality improvement project which aimed to improve patient comfort during procedures.
While working at NYU, Kim received her Master of Science, Advanced Practice Pediatrics, graduating with honors. Kim has since enjoyed working as a Pediatric Nurse Practitioner and lactation consultant with families at both local clinic and private practices, settling on Riverside Pediatrics after finding it to be one of a kind. As a lactation consultant, Kim enjoys helping parents navigate common feeding challenges with breastfeeding, tongue/lip ties, pumping, and bottle feeding. Along with this, Kim enjoys helping new parents navigate infant care including feeding and sleep routines. Kim is happy to help both established and outside patients looking for lactation support.
As a provider, Kim enjoys caring for infants through young adults from routine well care and sick visits, to managing chronic and complex conditions, including, but not limited to: asthma, eczema, allergies, picky eating, sensory processing, autism spectrum, and neurologic disorders. Kim is also experienced in pediatric phlebotomy.
Kim and her husband moved back to Connecticut to raise their family where she grew up. In her spare time, you may find her chasing after her two sons in Darien, CT.
---
Jane Milberg-Rubenstein, APRN
Jane Milberg-Rubenstein is a Board Certified Pediatric Nurse Practitioner and is excited to rejoin the team at Riverside Pediatrics. She has extensive experience in outpatient pediatrics and will be working part time in the New Canann office and occasionally in Riverside.

Ms Rubenstein enjoys working with children of all ages and their families. She has a special interest in helping children and families manage the care of asthma.

Ms Rubenstein completed undergraduate studies at Skidmore College and received a Master of Science Degree in Pharmacology from the Univeristy of Illinois. She then graduated from Yale Univeristy with a Master of Science Degres as a Pediatric Nurse Practitioner. Ms Rubenstein worked as the Manager of the Department of Pediatrics at the Yale University Health Service for many years. She has also worked with inner city children at a School Based Health Center in New Haven.

Ms Rubenstein and her husband relocated to Norwalk after residing in Westport for many years. Golf and bridge are two of her favorite hobbies and she and her husband love to travel.
All Riverside Pediatrics physicians are affiliated with both
Greenwich Hospital & Stamford Hospital
For more information on our pediatricians call Riverside Pediatrics, LLC:
Greenwich: (203) 629-5800 / New Cannan: (203) 920-1675
---